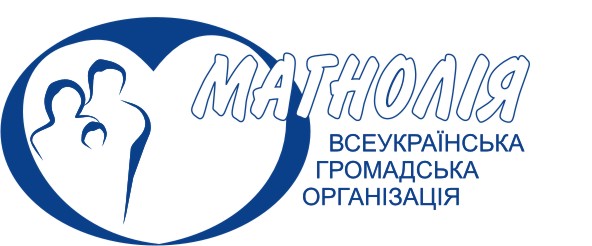 The organization was founded in 2001 as a public initiative of a group of journalists who united to protect the rights of children and families in difficult life circumstances.
In 2005, Magnolia was registered as an all-Ukrainian public organization. In 2015, the Magnolia NGO co-founded the Ukrainian Child Rights Network. And in 2017, the Magnolia NGO co-founded the Coalition Against Torture. In November 2017, Magnolia joined the International Federation of Missing Children Europe. In early 2018, the Magnolia NGO became a member of the Eastern Partnership Civil Society Forum. In 2022, they became members of the working group on child protection established under the International Council of Experts of the Office of the Prosecutor General of Ukraine.
The Magnolia NGO has state registration as a subject of information activity: a production studio.
Mission: Giving voice to the discriminated and vulnerable.
Vision: The discriminated and vulnerable are heard and protected in Ukraine.
Objectives:
Influence on decision-making by central and local authorities to protect the rights of discriminated and vulnerable groups.

Promoting the upbringing of children in a family environment and preventing the institutionalization of orphans and children deprived of parental care by raising public awareness of alternative forms of child-rearing and developing support services for families with children.

Strengthening the role of human rights defenders in Ukraine by raising public awareness of their activities and role in supporting democracy and protecting human rights.

Raising public awareness of human rights and ways to protect them, with a special focus on the rights of women and children.
OUR GOALS DURING THE WAR:
Search for children who disappeared during the war in Ukraine and abroad

Family reunification

Support for parents and relatives of missing children

Combating violence, sexual exploitation and trafficking in children

Documenting war crimes against children under the Rome Statute of the International Criminal Court

Advocating for the protection of Ukrainian children from violence
Projects:
WHAT WE DO IN TIMES OF WAR:
24/7 operation of the call center of the European hotline 116 000

We provide social, legal and psychological support to parents and relatives of missing children

Case management of child tracing

Investigative measures

Assist in the international search for missing children abroad

We create and implement online tools to combat violence against children

We record evidence of war crimes against children (photos, videos)

We cooperate with international organizations and the media to advocate for the protection of Ukrainian children from violence