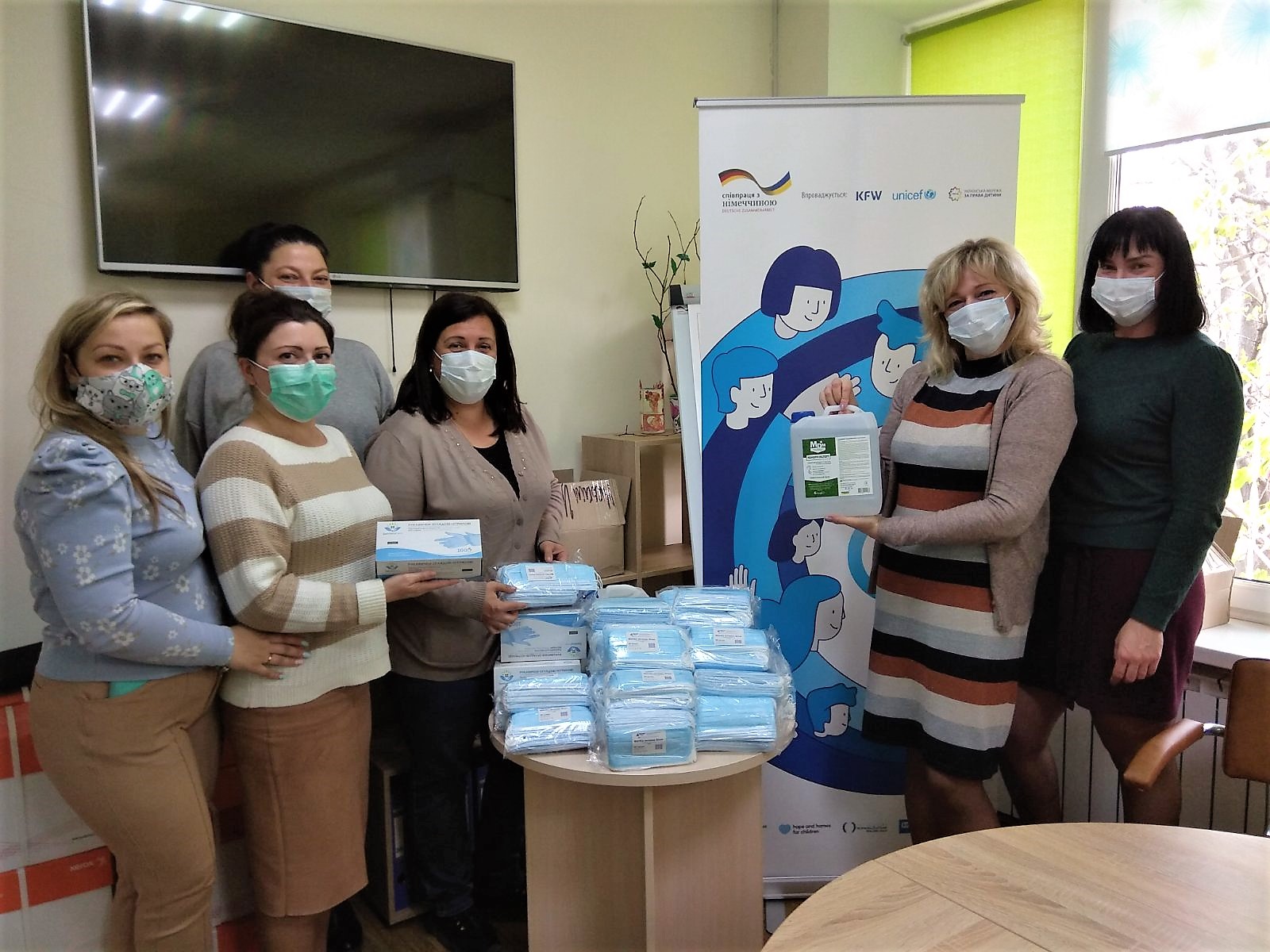 Joint assistance for communities during COVID-19!
The outbreak of the new coronavirus epidemic has become a real challenge for everyone today, but it is especially true for vulnerable groups, including families with children in difficult life circumstances. Therefore, special attention from the point of view of protection and prevention of transmission of the infection is needed by social specialists who continue to provide assistance to vulnerable families.
In order to provide emergency care to those who need it most, professionals must stay on the ground or visit families, which puts them at risk of becoming infected with the new virus and, secondly, at the risk of spreading it. After all, they open doors, call apartments, talk to people, and in such circumstances they need to follow all the recommendations for protection.
Recently, the Network, together with five Consortium partners, promptly gathered the needs of 12 target communities in eastern Ukraine and identified that almost 600 specialists in children's services, social services, institutions, institutions need personal protective equipment, and almost 2,000 families now need emergency care. .
In order to prevent the spread of coronavirus infection COVD-19 among social workers who provide assistance to families, under the Joint project, the Consortium partners purchased and have already delivered to all 12 communities: 3,500 protective masks and 3,500 pairs of gloves, more than 185 liters of disinfectant, 92 liters of antiseptics, 4,000 pairs of boot covers, as well as a sufficient number of goggles, respirators, protective suits, napkins and soap.
We hope that as long as communities are able to provide themselves with protection, this support will help them to provide emergency assistance to vulnerable populations, even in such difficult circumstances.
The Network also calls on all stakeholders to ensure that social workers in all areas of the country are adequately protected.
We will remind, the project involves such communities as:
Mariupol (Livoberezhny district), Sartana, Bakhmut, Druzhkivka, Mykolayivka, Soledar and Siversk communities (Donetsk region).
Troitske, Bilokurakyne, Bilovodsk, Chmyrivka and Novopskov communities (Luhansk region).
The project "Jointly. Social Services for Families in the Community" is implemented by the United Nations Children's Fund (UNICEF) and a Consortium of partner organizations with the financial support of the German government and the German Development Bank (KfW).
The Consortium, led by the Ukrainian Child Rights Network, includes the following non-governmental organizations: Mariupol Youth Union, Hope and Homes for Children, Partnership for Every Child, SOS Children's Villages and Social Synergy.