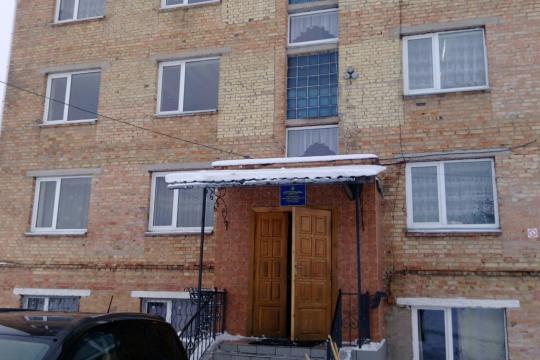 Monitoring visits started in Kyiv region
The Ukrainian Child Rights Network together with representatives of the Office of the Ukrainian Parliament Commissioner for Human Rights and the Ministry of Social Policy with the participation of the Kyiv Oblast Governor's Adviser made its first monitoring visits on December 13-14 as part of a joint project with UNICEF.
During the two days of work in Kyiv region, the experts visited Brovary district, where they visited a family-type orphanage, the children's service of Brovary district state administration and the local center of social services for families, children and youth. In the Obukhiv district, they visited the Trypillya Training and Rehabilitation Center, the Obukhiv City Service for Children and the City Center for Social Services for Families, Children and Youth. In Makariv district, they visited Mostyshche special boarding school, Makariv district center for social support of children and families "Ray of Hope" and Makariv city center of social services for families, children and youth.
As a result of visits to some institutions, significant shortcomings in the work were revealed, which led to the violation of the rights and legitimate interests of children. In particular, complete unsanitary conditions were recorded in the boarding school. There is a stench in the room. There are big problems with nutrition. Tenders for food supply are not held. In fact, the children remain hungry. Therefore, the conditions of detention in the boarding school are unacceptable!
Currently, all expert opinions are being analyzed and a Response Act will be prepared by the Ombudsman based on their results. It is also planned to hold a meeting in the Kyiv Regional State Administration with the participation of Governor Oleksandr Tereshchuk.
The monitoring visit to the next region will take place from January 9 to 11. In general, the Ukrainian Child Rights Network in the framework of a joint project with UNICEF "Ensuring capacity building and influence of non-governmental actors in the development, implementation and monitoring of children's rights in alternative care, improving child protection policies and strategies" : Odessa, Kharkiv, Donetsk and Lviv. Our ultimate goal is to prepare an alternative state report on compliance with the UN Convention on the Rights of the Child in Ukraine.