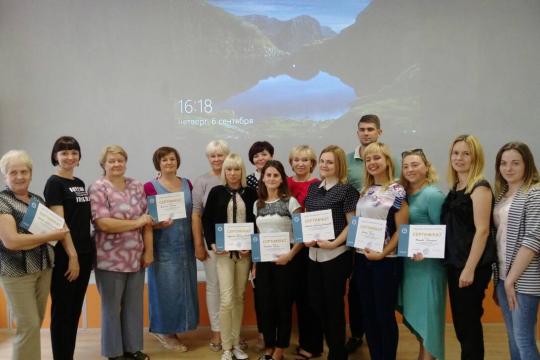 Ukrainian families lack quality social services!
The Ukrainian Child Rights Network continues to work actively on a joint project with UNICEF.
To solve many pressing problems, you must first join forces. As a result, leading experts in the field of child rights protection under the project began conducting seminars for regional NGOs to engage them. These measures have already shown that there are many like-minded people in Ukraine. The seminar was held in Kyiv on August 29, September 5 and 6 in Lviv and Ternopil. Representatives of non-governmental organizations all came together in the understanding that there are many problems in DI reform. In particular, perhaps the most important aspect is the catastrophic shortage of social workers, who due to the heavy workload can not focus on the main thing. Here is what the director of the Lviv Regional Center for Social Services for Families, Children and Youth Yaroslav Bordian thinks about this:
"I think preventive measures should be made a priority in our work. Preventing a family's social unhappiness is a difficult and time-consuming job, but it's much better for a child than removing them from the family".
Also during the seminars, both in Kyiv and in Lviv and Ternopil, the participants talked about the presence of numerous problems in children with special needs and children with disabilities. Palliative care, care for children suffering from mental disorders, cerebral palsy and other diseases – is scarce and, of course, does not cover everyone who needs it. There are practically no day care centers for such children in Ukraine, which does not allow them to socialize, there is no proper work with the parents of these children, there is a lack of knowledgeable and trained professionals who know how to work with this category of children and their parents.
So, the seminars yielded results. Firstly, the regional public organizations were interested in the project and cooperation, and secondly, the experts of the Network and their regional colleagues exchanged experience and highlighted the main problems of the industry.
Svitlana Klochko, Executive Director of the Ukrainian Child Rights Network:
"During the seminars, participants, in particular, got acquainted with the methodology of case management and its practical application, as well as the Guidelines for Alternative Care for Children, adopted by the UN General Assembly Resolution on February 24, 2010. Unfortunately, our legislation still does not fully meet these requirements, so there is still a lot of work ahead."
In the future, similar seminars are planned in two more cities of Ukraine – Odessa and Kharkiv and applications for their participation are accepted.
Follow the announcements and join us!