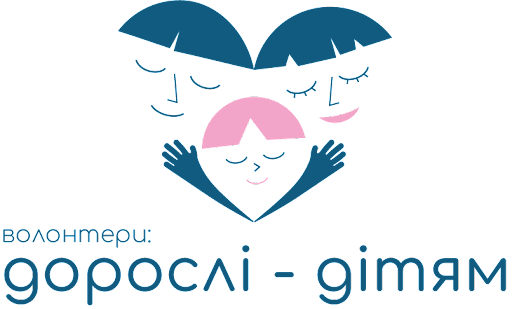 CF "VOLUNTEERS: ADULTS to CHILDREN"
History of creation. The charitable organization "Volunteers: Adults to Children" has existed as a social movement since 2014. The initiators of the group were united by the idea and desire to help the most vulnerable residents, namely children deprived of parental care, in a difficult time for the country. This idea has united the efforts of many people to solve everyday and systemic problems of the lives of young Ukrainians in various social institutions. The company was registered as a legal entity in July 2016. There are no full-time employees.
Mission of the Foundation: Ensuring the rights and interests of children to be brought up in a family environment; advocating for children's interests; social support for families with children and providing a wide range of social services.
The objectives of the Foundation's activities are charity and charitable activities aimed at providing assistance to children in difficult life conditions to meet and protect their legitimate social, economic, cultural, educational, spiritual and other interests.