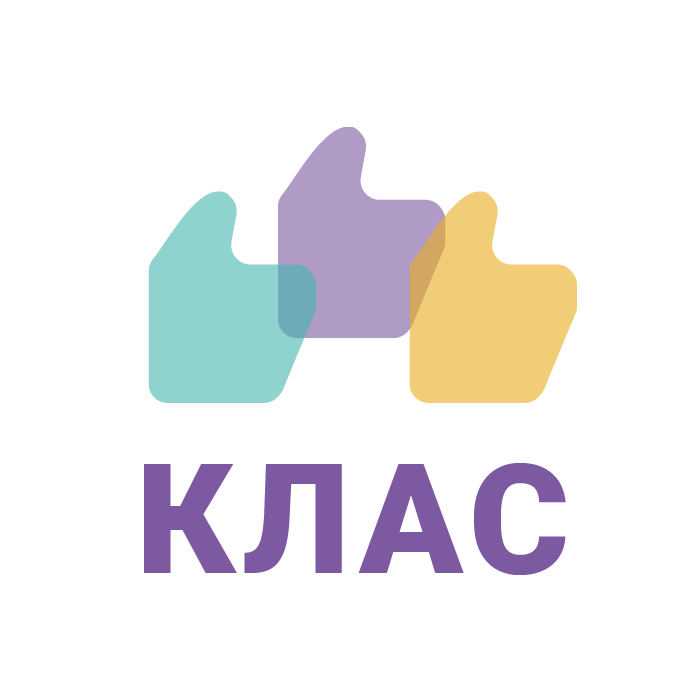 NGO "All-Ukrainian organization "KLASS"
Public organization "All-Ukrainian organization "CLASS".
Mission: To build understanding between children and parents. A harmonious environment for every child.
Team. We form an identical community of ambitious individuals, reliable partners, and professionals who are focused on the result and success of the beneficiary or client.
Operational excellence. We apply the best international practices in the social and educational sphere to find an approach to each participant of our programs, fundraising to ensure economic sustainability, PR to ensure transparency and accessibility in order to ensure uncompromising quality in social, educational and management processes, and as a result, increase the efficiency of our activities.
Innovation. We support initiatives at all levels of the organization to create added value in services, processes and business approaches.
Growth. We invest in the professional development of our employees, creating an environment for unlocking the potential of globalism and positive thinking.
Service. We ensure a sustainable process of feedback and care for program participants at different stages of joint interaction.
Partnership. We create alliances with various social and educational organizations, cherishing long-term relationships.
Programmatic action space.
Objectives:
The first area will include events for children and youth, which will be grouped by main topics:
creating a favorable environment for the education and development of children and adolescents, providing pedagogical, psychological and social support;

development of life and social skills, as well as the ability to establish healthy relationships and peacefully resolve conflicts;

encouraging an active, safe and healthy lifestyle;

Promoting the inclusion and integration of children and adolescents into society.
The second area includes measures to strengthen the competencies of families, promote their education and ability to raise children.
The third area of the project is aimed at improving the quality of the Klas organization's work.
Current projects:
"Integrated social services and COVID-19 response in eastern Ukraine




"




Leadership Studio "YouLEAD – Development of Leadership Qualities of Ukrainian Youth. Training program in the state of Minnesota.