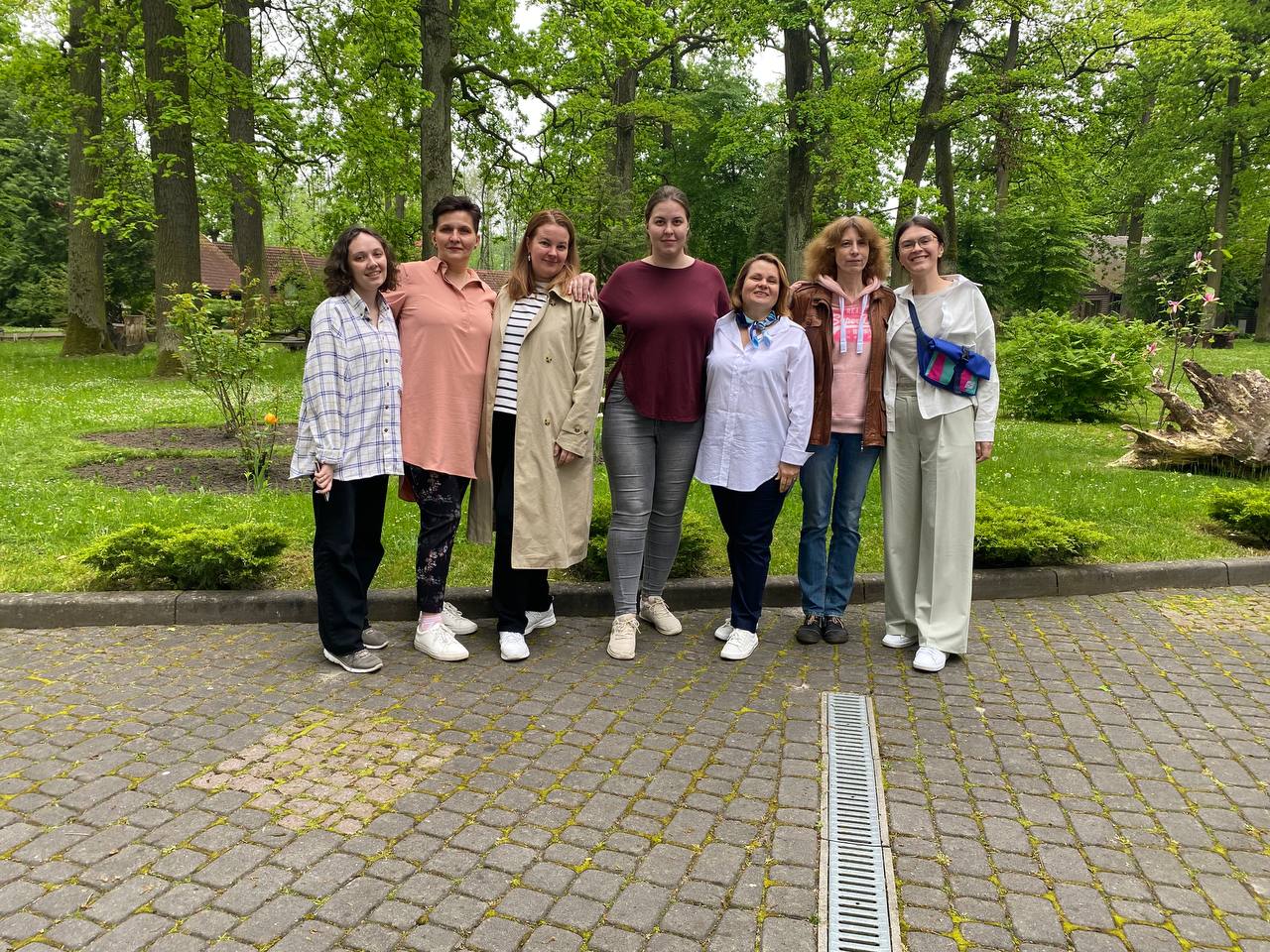 On May 18-19, Lviv hosted a training on team building and stress management for the staff of the Secretariat of the Ukrainian Child Rights Network
How to build a team and develop team values? Who plays the roles of creator, diplomat, coordinator, and executor in the project? How to recognize the symptoms of excessive stress and deal with its consequences?
To find answers to these questions and get to know colleagues better, the Secretariat of the Ukrainian Child Rights Network organized a retreat for team members. For two wonderful days, coach Oksana Voronina and I studied, solved puzzles, learned to understand the needs of the team, discussed, and played games for interaction. There was also a place for rest, rebooting, and finding harmony within the team.
On the third day, we visited our partners SOS Children's Villages Ukraine at the Lviv Family Strengthening Center. Natalia Kuziak, a social manager, told us about the work of their child-friendly space and shared interesting cases of assistance to IDP families. We were very pleased to meet the UMDP partner and were inspired for further achievements.
We also managed to find time to enjoy the atmosphere of the old city of Lviv. We had coffee, spats, as Lviv residents say, wandered the old streets and filled up before the start of the work week.
We advise all teams to reboot and allow themselves to rest – it is important for rebuilding their own and team resources. And we are starting this working week with renewed vigor.
The retreat was held as part of the SPILNO project. Social services.
Project #CommunitySocialServices is being implemented by the United Nations Children's Fund (UNICEF) and a consortium of partner organizations with the financial support of the Federal Ministry for Economic Cooperation and Development through the German Development Bank (KfW). The Consortium includes: Ukrainian Child Rights Network, Partnership for Every Child, SOS Children's Villages of Ukraine, Social Synergy, Dnipro League of Social Workers, All-Ukrainian Organization Klass.