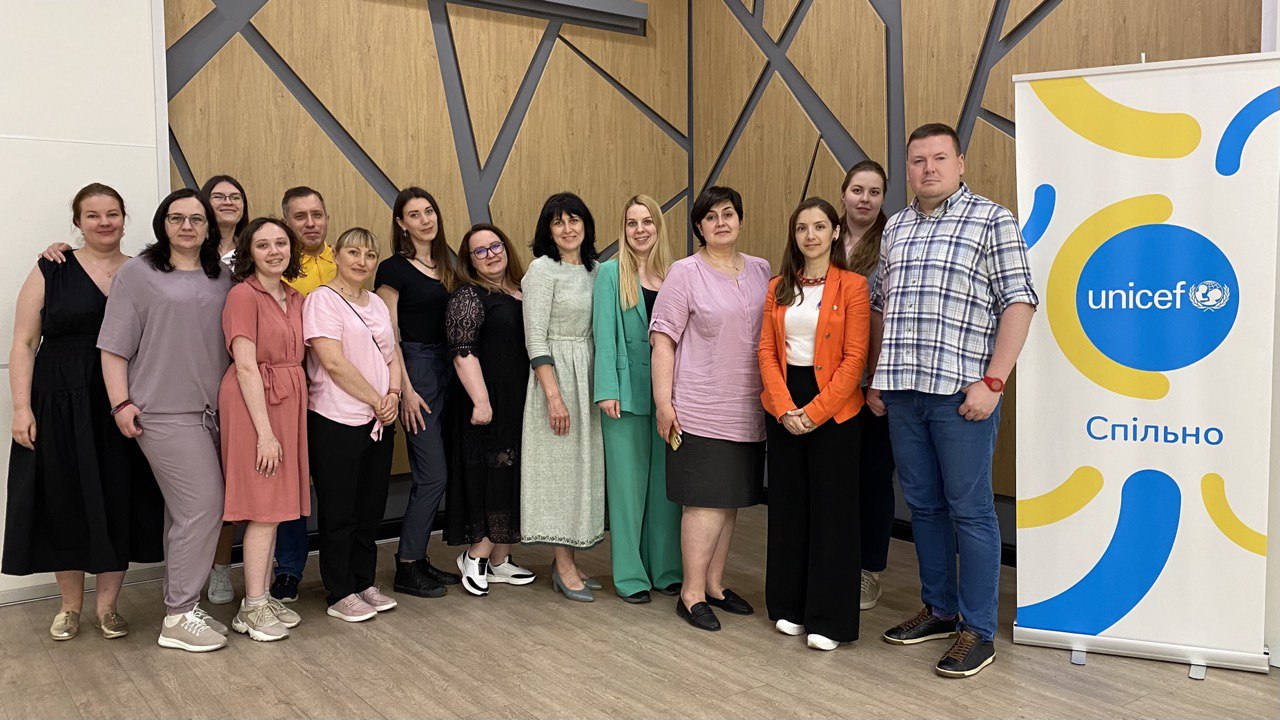 On May 25-26, a consortium of partner organizations led by the Ukrainian Child Rights Network together with the United Nations Children's Fund (UNICEF) held a working meeting within the framework of the SPILNO project. Social services.
At the event, representatives of the implementing organizations shared their achievements from September 2022 (the start of the reprogrammed phase of the project) to April 2023. In particular, they talked about the conclusions from the mapping of services, the practices of the functioning of the Children's Points TOGETHER and mobile teams, and the interim results of work in communities to establish interagency cooperation.
The meeting was also attended by representatives of UNICEF. In particular, they addressed the issues of increasing the number of family environments for each child, given the new stage of deinstitutionalization reform; UNICEF's areas of work on mental health and psychosocial support for 2023; gender aspects in project activities; and the communication component of the project.
In addition, the participants of the event had the opportunity to get acquainted with the results of a study on barriers to access to services for families with children with disabilities at the community level. It will be published soon. We thank Zoreslava Lyulchak, director of the Dzherelo Training and Rehabilitation Center, for presenting it.
We sincerely thank all the participants for their fruitful work and the opportunity to meet offline. Such meetings are very valuable nowadays.
We work together for a better future for the children of Ukraine.
The #CommunitySocialServices project is implemented by the United Nations Children's Fund (UNICEF) and a consortium of partner organizations with financial support from the Federal Ministry for Economic Cooperation and Development through the German Development Bank (KfW). The Consortium includes: Ukrainian Child Rights Network, Partnership for Every Child, SOS Children's Villages Ukraine, Social Synergy, Dnipro League of Social Workers, All-Ukrainian Organization Klass.